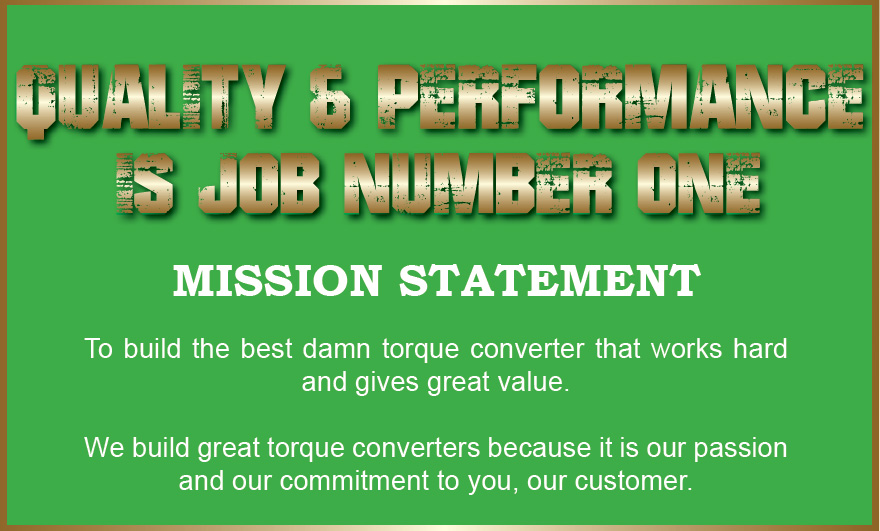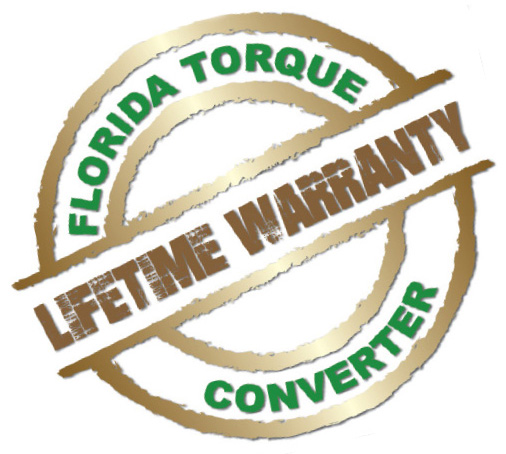 Lifetime Warranty
Florida Torque Converter, Corporation (FTC) warrants to all its direct customers only, that each torque converter, remanufactured or sold by FTC will be free from defects in material and workmanship under normal and proper use and service for a period of original purchaser's lifetime.
FTC's sole obligation under this warranty is to repair or replace, at its option, the defective product at no charge to the customer. Our lifetime warranty covers our torque converters only. FTC is not responsible for any other items such as fluid, other parts, labor, etc.
This warranty will be null and void if repair or replacement is required because of improper installation, accident, physical and, or, neglect, misuse or any other cause other than the ordinar and intended use for which the Product was designed, or if the Product has been dismantled, altered and, or, repaired by the customer or any third party.
Click below to view our high performance race ready torque converters
MISSION STATEMENT

To build the best damn torque converter
that works hard and gives great value.

We build great torque converters
because it is our passion and our
commitment to you our customer.