Best Darn Torque Converters in the World!
Torque Converter - Remanufacturing Process
At Florida Torque Converter our years of experience have taught us a few lessons you don't find in the books. We know what to look for and how to make sure your torque converter is built to outlast and outperform your original equipment.
Let us show you a few of the things we do to make sure you get the best quality, best balanced and longest lasting torque converter on the market.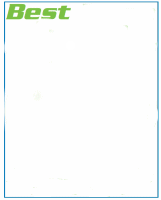 Before we even take a torque converter apart we MARK the halves to make sure they match up at the end of the process. We also keep ALL of the

original parts

together during the

remanufacturing process

. This

reduces the need for additional weights when re-balancing the torque converter

. Other companies just through all of the similar parts together in bins and mix and match pieces during the process. This often leads to the addition of heavy balancing weights.
During the process of separating the two halves, we have learned to take our time when cutting the weld. This

reduces the heat and avoids damage to any components

. Excess heat can weaken the metal and cause early failure. We make sure we do everything we can to minimize stress on all parts.
All parts are

inspected thoroughly

and any

marginal parts are replaced

.
We have learned to

importance of measuring the thickness of the housing

. Many other companies do not measure this and when they machine the surface it makes the metal too thin and leads to early failure. If your housing is less than the OEM specs, we replace it with a new one.
On our "triple" we add additional grooves to

increase oil flow for better lockup

. Most companies just smooth out the center and don't take the time to make it perform better.
We

leak check every Torque Converter

with 90 P.S.I. of pressure to assure there are

no leaks

.
We

precision balance each converter

with our computerized balancer.
We use only the best clutch materials. From stock paper to high tech Kevlar we have them all in stock and ready to go.
We

pre-charge our Torque converters with transmission fluid

. We know that Torque converters don't always get installed right away. If they are not charged with a small amount of transmission fluid, humidity can began to cause rust on the internal components leading to early failure. It is also necessary to prime the clutch before installation.

Our torque converters are primed before they leave our facility

.
---